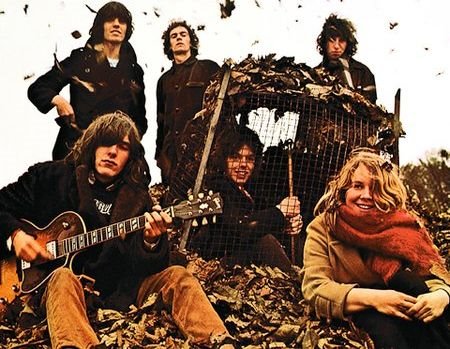 This weekend I have been attending the American Historical Association's annual conference just across the river in Manhattan. It's been good to swim in the scholarly world again, even if with all of its attendant bullshit. The best part has been seeing all kinds of old friends again. I know them from grad school and multiple jobs, and most have been flung to places far away from where I met them. I like a lot of people I know now in this part of the country, but nothing can match the friendships formed in the crucible of graduate education and low-level academic work. In both cases we were kind of an informal family, helping each other from babysitting to house moving to emotional support.
There are few songs out there that can describe this kind of friendship better than
"Meet on the Ledge,"
by Fairport Convention. It's one of guitarist Richard Thompson's first great compositions, written at the tender age of 17. It's about the community of friends, and its strengths through the years and hard times that inevitably come. You could also read it as a statement of how that community will live on somehow after we're all gone. In the midst of seeing such wonderful people again this weekend I can hardly think of a more comfortable thought.