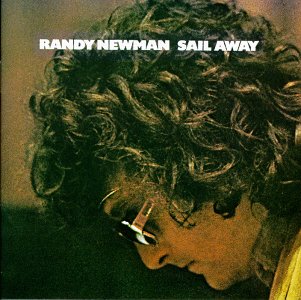 The past month or so has brought blow after harsh blow from the news. An airliner shot down by a missile. War raging again in Iraq. Schools full of children bombed and shelled in Gaza. Unarmed men murdered by the police. And tonight the death of Robin Williams, the first comedian I ever really loved. We live in a corrupted world where violent people will slay the innocent and governments will abet or even encourage the slaughter.
At times like these I often listen to Randy Newman's
"God's Song (That's Why I Love Mankind)."
In this song the people of the world, from all different faiths, plead with God, telling him that they are suffering and need help. God scoffs at them, telling them that he does his worst to the people of the world, but they go on praising and adoring him anyway. Yet he loves mankind all the same, only because "you really need me." This is a Bergman film in song form, and a devastating one at that, since it speaks to God's maddening silence in this broken world.